Technical Design Building Regulations
Once planning permission has been obtained, we will prepare a detailed set of technical architectural design drawings for tendering purposes. These are used to receive detailed and accurate estimates from builders and to ensure the project meets building regulations.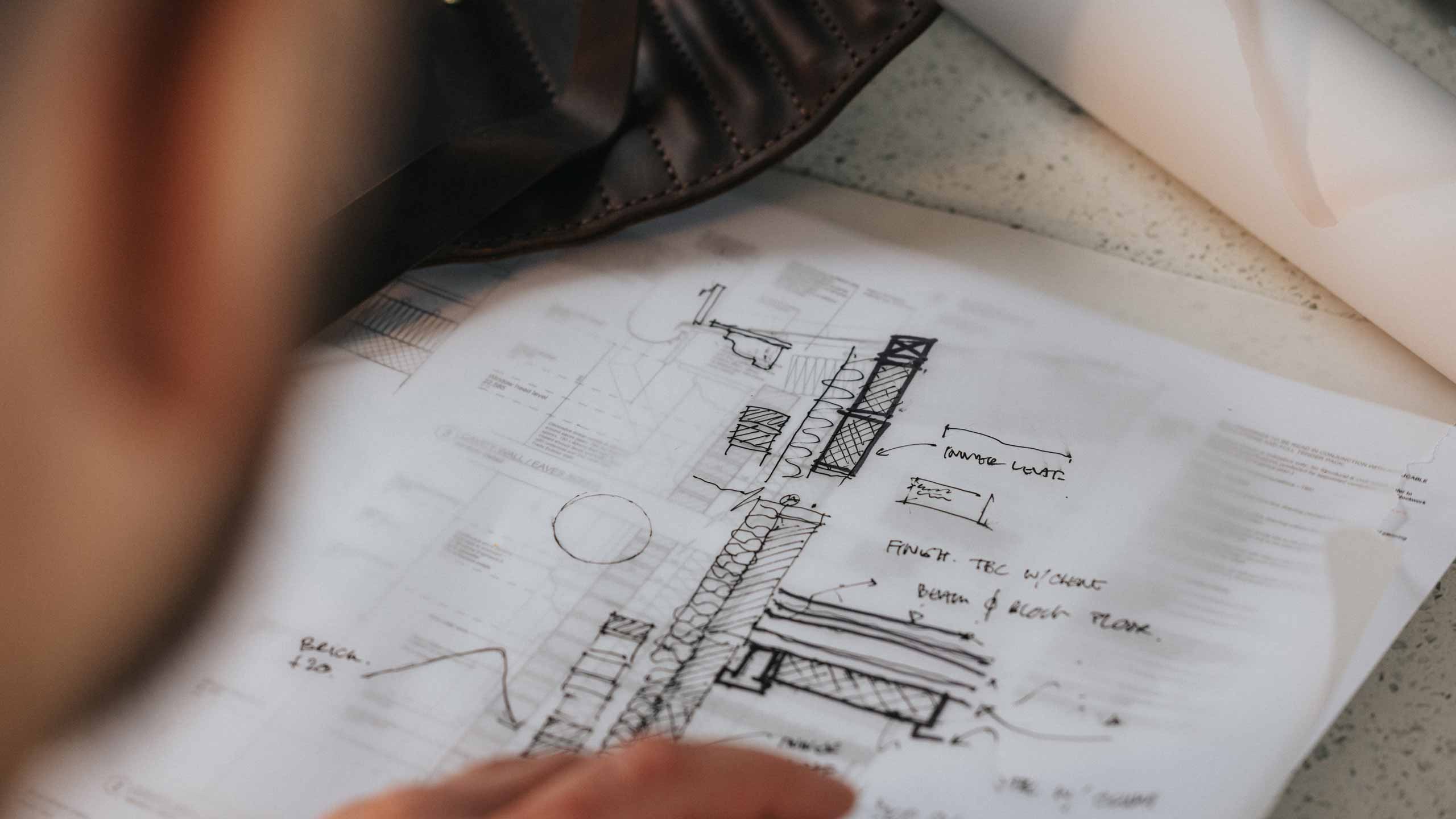 In the technical design, the architect further develops the initial design concepts to provide comprehensive and detailed documentation. This includes specifying materials, components, and systems and preparing drawings and specifications for construction – the details and specifics required to turn the design vision into something ready to build.
At this stage, we use the technical design to engage our structural engineer to provide us with calculations and details for the builders to work from. We also may begin consulting with other specialists such as and electrical engineers. Having the right consultants in place from an early stage is vital to a successful project outcome. Whilst appointing these consultants is ultimately at the client's discretion, we act as the main and direct point of contact throughout the project.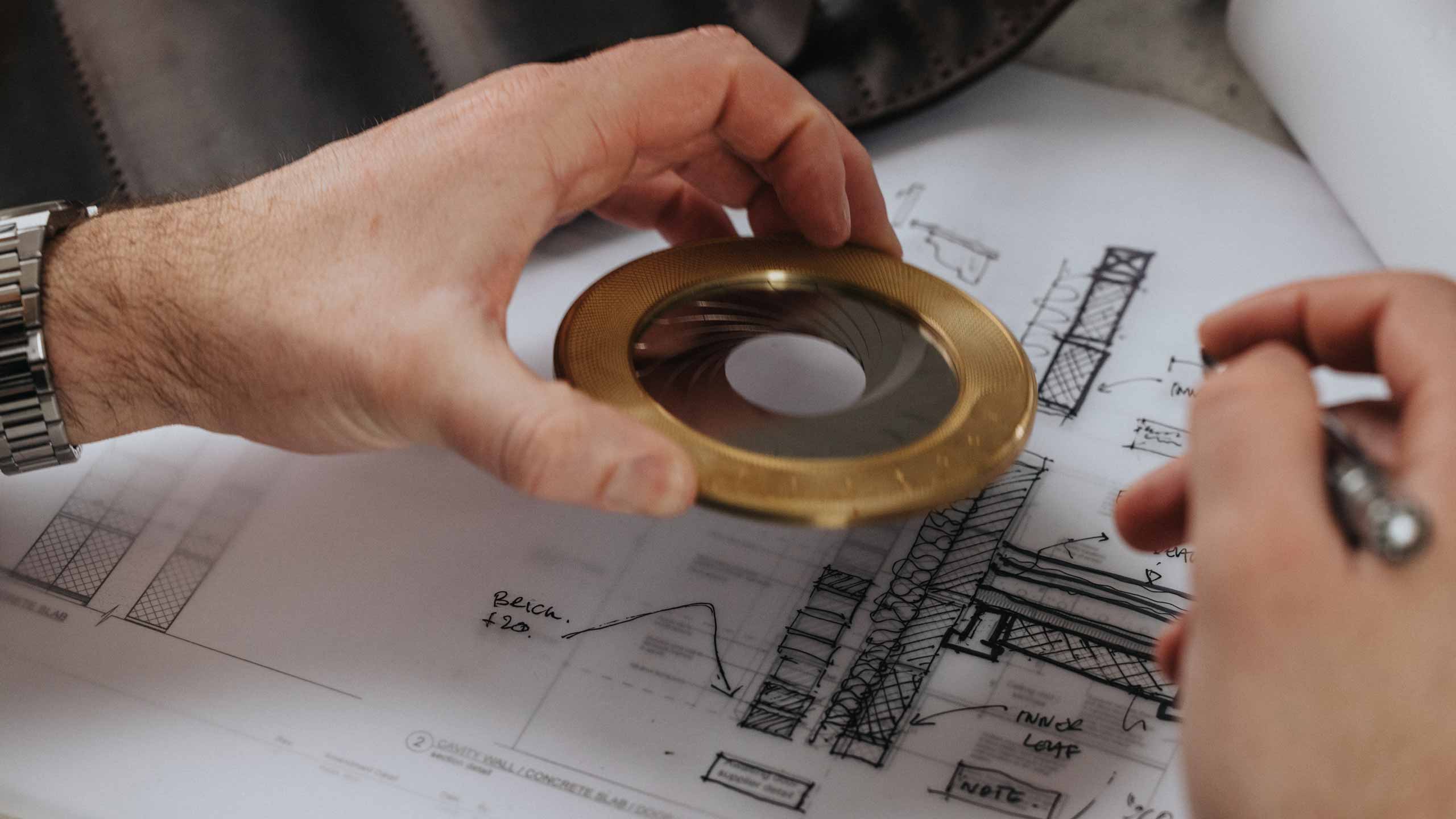 We aim to be as detailed and specific as possible with the technical architectural design drawings, showing complex construction details and junctions, materials, finishes and more.  This helps ensure that contractors and consultants can provide accurate estimates, avoiding surprise costs later on in the project. 
This is also the point at which clients can further their conversations with the Landscape Design team, thinking more about how the hard and soft landscape features, lighting, irrigation and desired plantings will fit with the planned exterior of the property.   
It's also a good time to begin honing in on concepts with the Interior Design team, beginning to create mood boards and develop a palette of materials.  We'll speak with lighting designers and explore layouts and options for electrics, joinery and fixtures.  This allows the team to prepare initial budgets and proposals for Furniture, Fittings and Equipment.
Along with tender and construction drawings, the architects will prepare the building regulations submission.  This requires a document with the project's full specifications, detailing all materials with permanent connections to the building structure.  This includes, but is not limited to, kitchen and bathroom fixtures, tiles, floorboards, radiators, switches, sockets, downlights, windows and doors.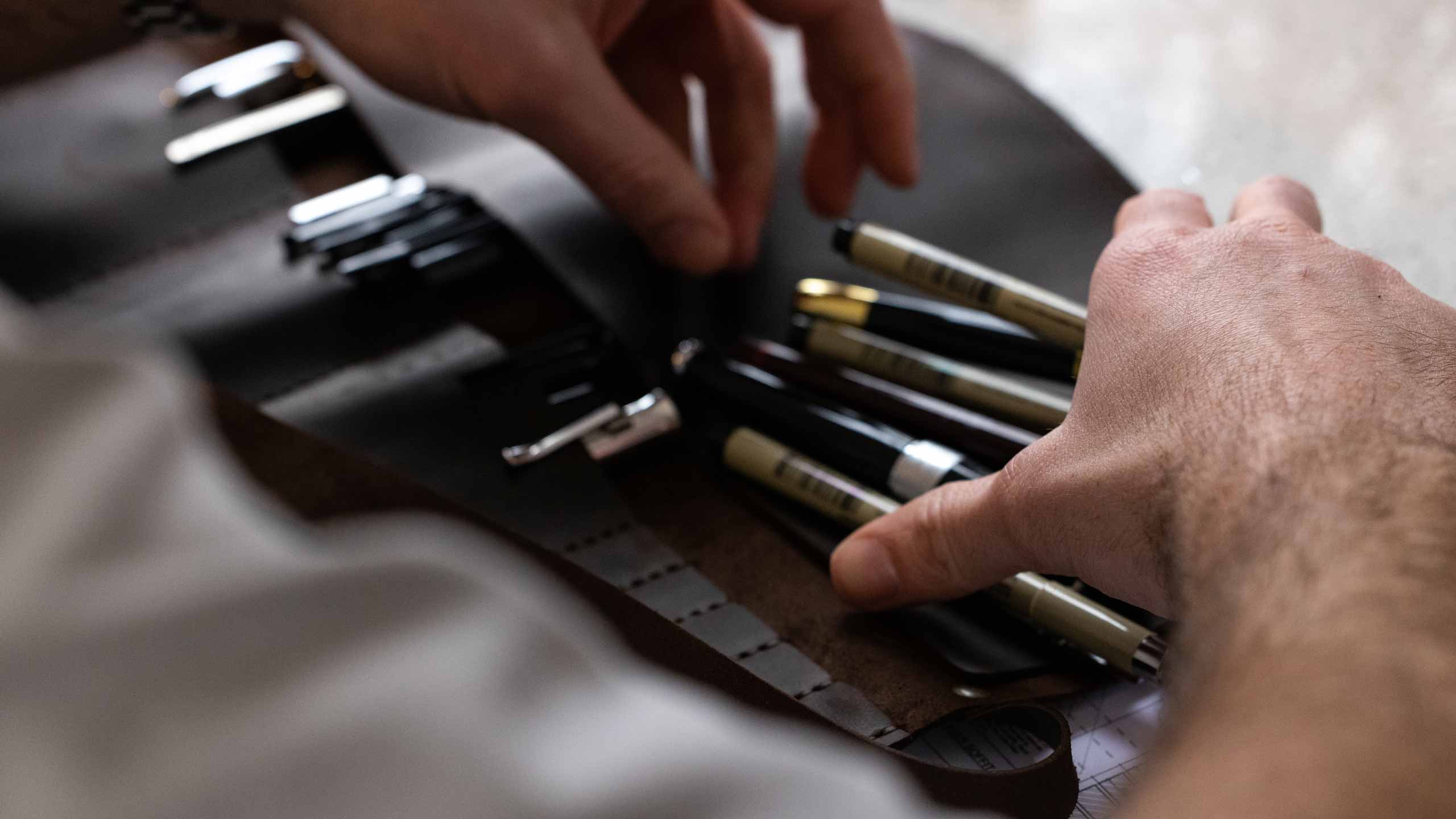 FAQs About Building Regulations
Here are the answers to some questions that clients frequently ask architects, about building regulations.
What are building regulations?
Building regulations refer to a set of legal requirements and standards put in place to ensure that constructions adhere to the Building Regulations and Associated Legislation. They govern the design, construction, and alteration of buildings to ensure the health, safety, and welfare of people who live or work in them. These regulations are enforced by local authorities and are a crucial part of the planning and construction process in the United Kingdom. Building Regulation Approval serves as the official documentation affirming a project's compliance with these regulations and associated laws.
When are building regulations required?
Building regulations approval is required for most construction and renovation projects to ensure that they meet safety, health, energy efficiency, and accessibility standards. Working with an architect can help facilitate building regulations approval on projects such as:
New Buildings: Any new construction, whether it's a residential home, commercial building, or industrial facility, usually requires building regulations approval.
Extensions: Adding an extension to an existing building, such as a conservatory, garage, or additional room, typically requires approval.
Loft Conversions: Converting an attic or loft space into a usable living area often requires building regulations approval to ensure structural integrity, fire safety, and insulation standards are met.
Structural Alterations: Major structural alterations or changes to the layout of a building, such as removing load-bearing walls or reconfiguring the internal space, require approval.
Change of Use: Changing the purpose of a building, such as converting a residential property into commercial space, may require approval to ensure that it complies with relevant regulations for its new use.
Renovations and Refurbishments: Extensive renovations or refurbishments that affect the building's structure or services, such as plumbing or electrical systems, may require approval.
Damp Proofing: Installing or repairing damp proof courses or membranes to prevent moisture infiltration typically requires approval.
Heating and Plumbing: Installing or modifying heating and plumbing systems often requires approval to ensure compliance with safety and energy efficiency standards.
Electrical Work: Major electrical installations or alterations, such as rewiring a building, require approval to ensure compliance with electrical safety regulations.
Ventilation and Insulation: Projects that involve improving ventilation or adding insulation to enhance energy efficiency may require approval.
Disabled Access: Making changes to a building to improve accessibility for disabled individuals, such as installing ramps or elevators, may require approval to meet accessibility standards.
Fire Safety: Installing or modifying fire safety measures, such as fire doors, alarms, or sprinkler systems, typically requires approval to ensure compliance with fire safety regulations.
Conservatories and Porches: Adding conservatories, porches, or similar structures to a building often requires approval, especially if they are heated or have significant glazing.
It's important to note that the specific requirements for building regulations approval can vary depending on the location within the UK, as each country (England, Scotland, Wales, and Northern Ireland) has its own set of building regulations. Additionally, some minor projects or alterations may be exempt from full building regulations approval, but it's essential to check with the local building control authority to determine the exact requirements for your project.
What aspects of construction are covered by building regulations?
Building regulations cover issues such as:
Safety Standards: Building regulations establish safety standards to minimise the risk of accidents and disasters. This includes requirements for structural stability, fire safety, and measures to prevent accidents like slips, trips, and falls.
Accessibility: Regulations include provisions for making buildings accessible to people with disabilities. This involves features like ramps, wider doorways, and accessible restroom facilities to ensure inclusivity.
Energy Efficiency: Building regulations promote energy efficiency and sustainability. They set standards for insulation, heating, lighting, and other energy-related features to reduce the carbon footprint of buildings.
Fire Safety: Building regulations require buildings to be designed and constructed with fire safety in mind. This includes provisions for fire-resistant materials, escape routes, and fire detection and suppression systems.
Structural Integrity: Regulations ensure that buildings are structurally sound and can withstand various environmental forces such as wind and snow loads. They specify design and construction standards for foundations, walls, and roofs.
Ventilation and Air Quality: Building regulations cover ventilation standards to ensure adequate air quality within buildings. This includes requirements for ventilation systems and the prevention of indoor air pollution.
Drainage and Sewage: Regulations address drainage and sewage disposal to prevent contamination and flooding. They specify requirements for sewage systems, drainage systems, and flood prevention measures.
Noise Control: Regulations aim to limit noise pollution within and around buildings. They set standards for sound insulation and noise-reducing measures in buildings, especially in residential areas.
Conservation and Heritage: Some regulations are specific to the conservation of historic and heritage buildings. These regulations aim to protect the architectural and historical significance of such structures. See Listed Buildings.
What is the process of applying for building regulations?
As part of leading an architecture project from concept to completion, we manage the building regulations process from the initial application and preparation of drawings, to securing approval. Once the drawings are approved, a building control inspector will visit the construction site at key points to ensure the appropriate materials are used and safety standards are met. When construction is complete, the inspector visits again with the intent of issuing a final completion certificate verifying that all work adheres to UK building regulations.
Who oversees the enforcement of building regulations?
Building control officers or inspectors employed by local authorities are responsible for enforcing building regulations, which are subject to changes and updates. They review plans, inspect construction sites, and issue completion certificates to ensure compliance with the regulations. During the technical design phase the project architect will liaise closely with building control officers on behalf of the clients.
What happens if a property doesn't comply with building regulations?
Non-compliance with building regulations can result in fines, legal action, or the requirement to make retrofits to bring the building up to code.
Is building regulations approval always required?
Building regulations are not a concern when constructing a standalone, single-storey structure under 30 square metres in size, or any building under 15 square metres, provided there's no intention for sleeping quarters. For conservatory extensions, an internal floor area of less than 30 square metres for is also exempt. Similarly, when making repairs there's no need for formal approval, as long as the replacement materials match the existing ones.
Get in Touch...
We can help bring your project to life. Please leave us a message with project details, and we'll contact you to schedule a free consultation.
Our Latest Projects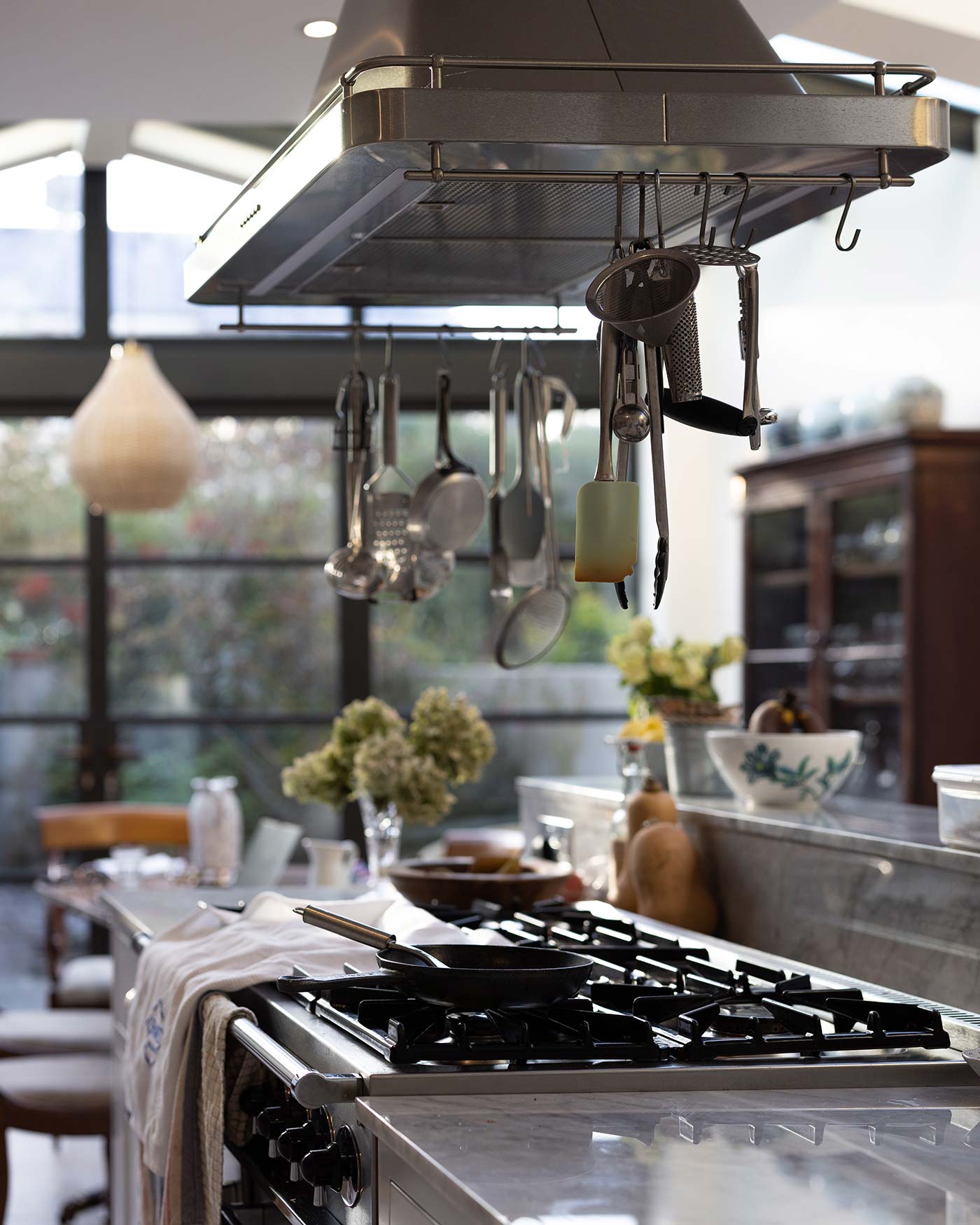 Situated in Notting Hill, Treadgold Street involved a renovation and refurbishment of an existing townhouse, involving both architectural and interior design expertise.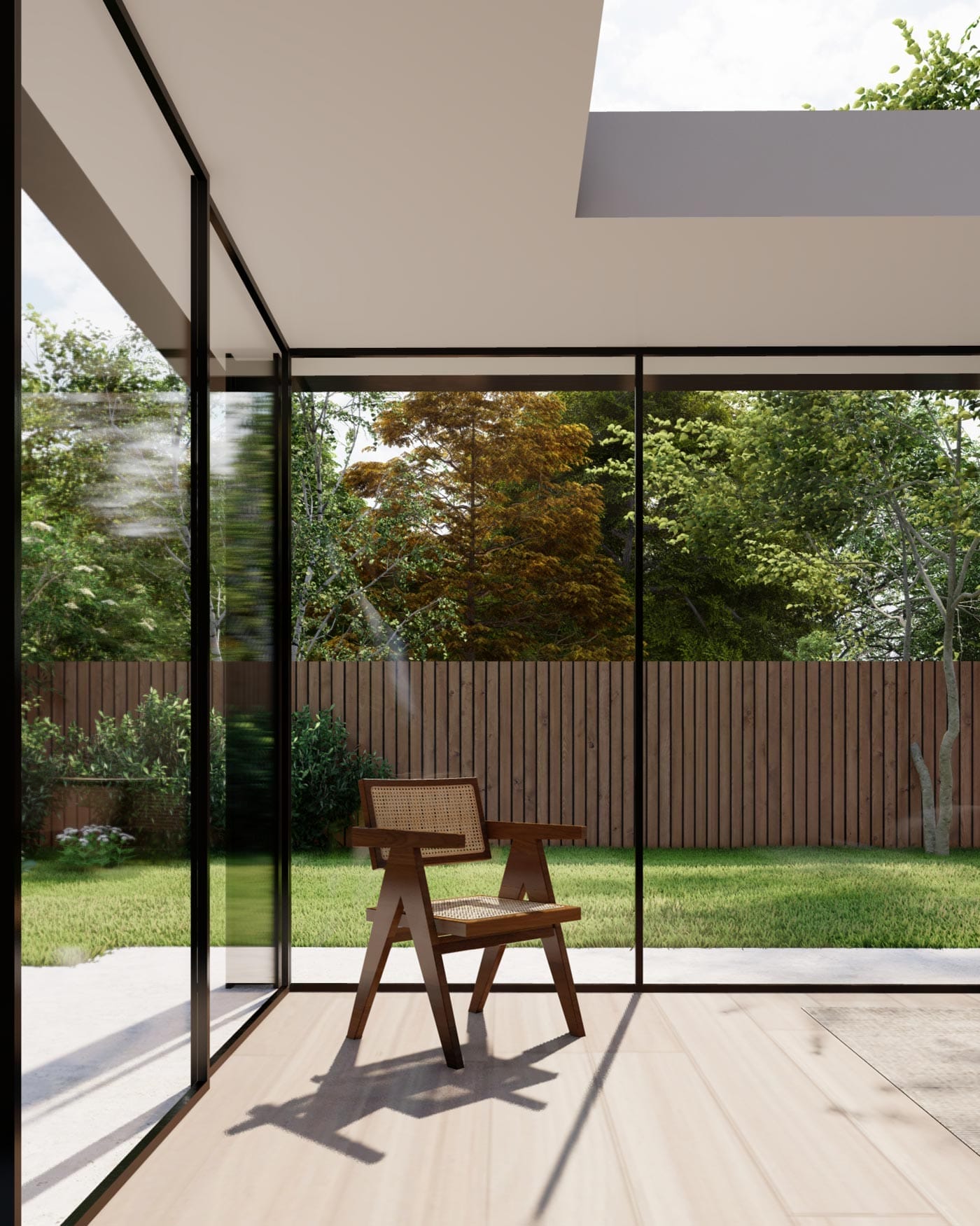 Located in Surrey, Nightingale Walk introduces a modern glazed extension to a classic town house, expanding the living and dining area into an open-plan space that evokes a welcoming and cosy ambiance.