Planning Permission
Working towards planning permission with an architect means collaborating closely to develop a design that fulfils the design brief while satisfying council requirements. Throughout this process, we will continuously check back to your design brief, and assess, adapt and refine your design into a feasible project.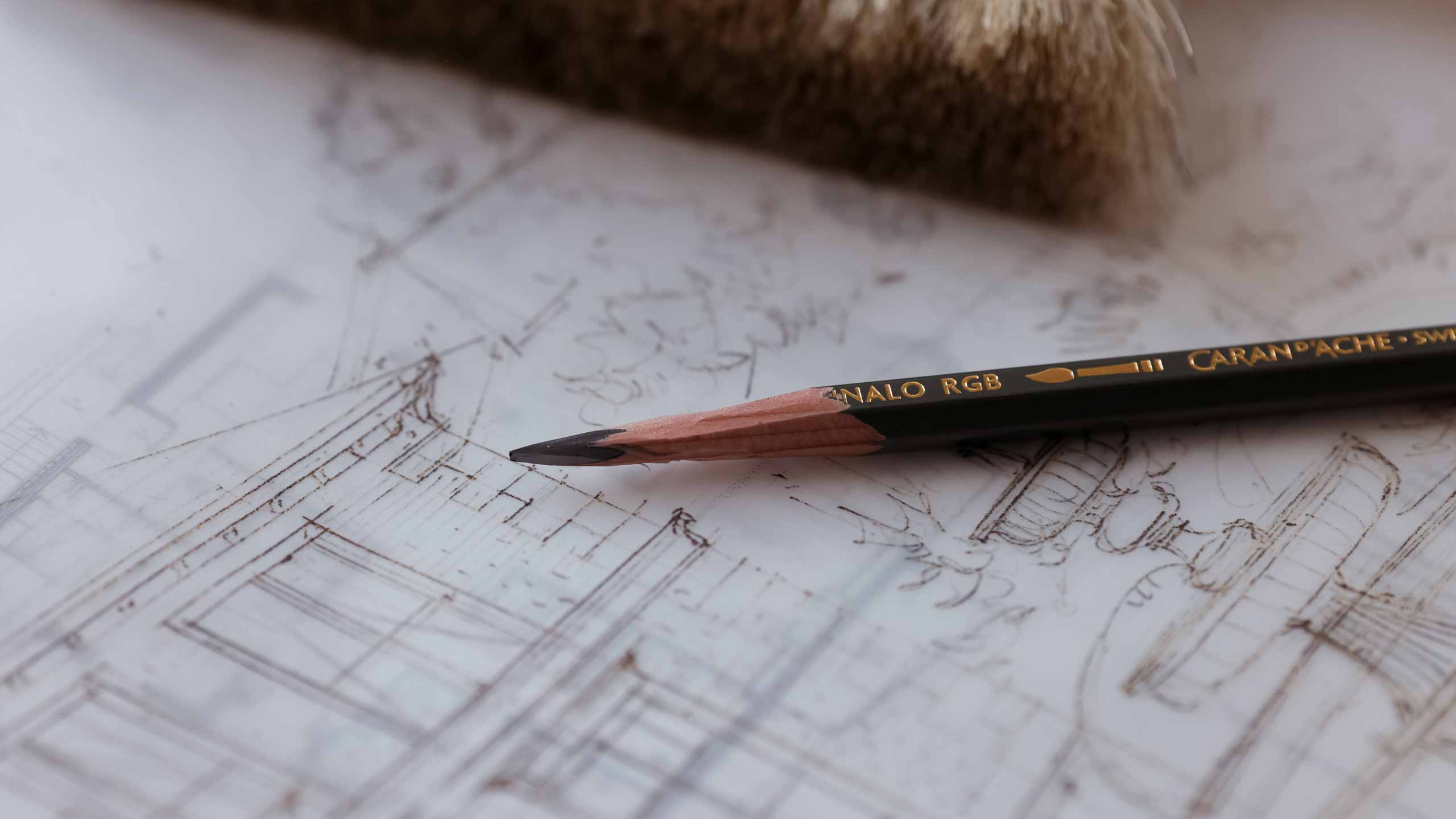 At this stage we will have a design that is sufficiently developed to submit for planning approval. Before submitting to the local council for planning permission, an architect must prepare a number of drawings, reports and documentation. The council evaluates each and every design component of the application, so this is an integral part of the project.
As part of our planning permission services, we liaise and negotiate with the local authority planning officers throughout the duration of the application, as needed. We will monitor the application through the local authority's consultation and decision-making phase and provide updates.
Depending on the complexity of the project, we also may suggest considering a pre-application. This offers an opportunity to refine the proposal before making the full planning application, and often means the council officers tend to be more supportive of the application.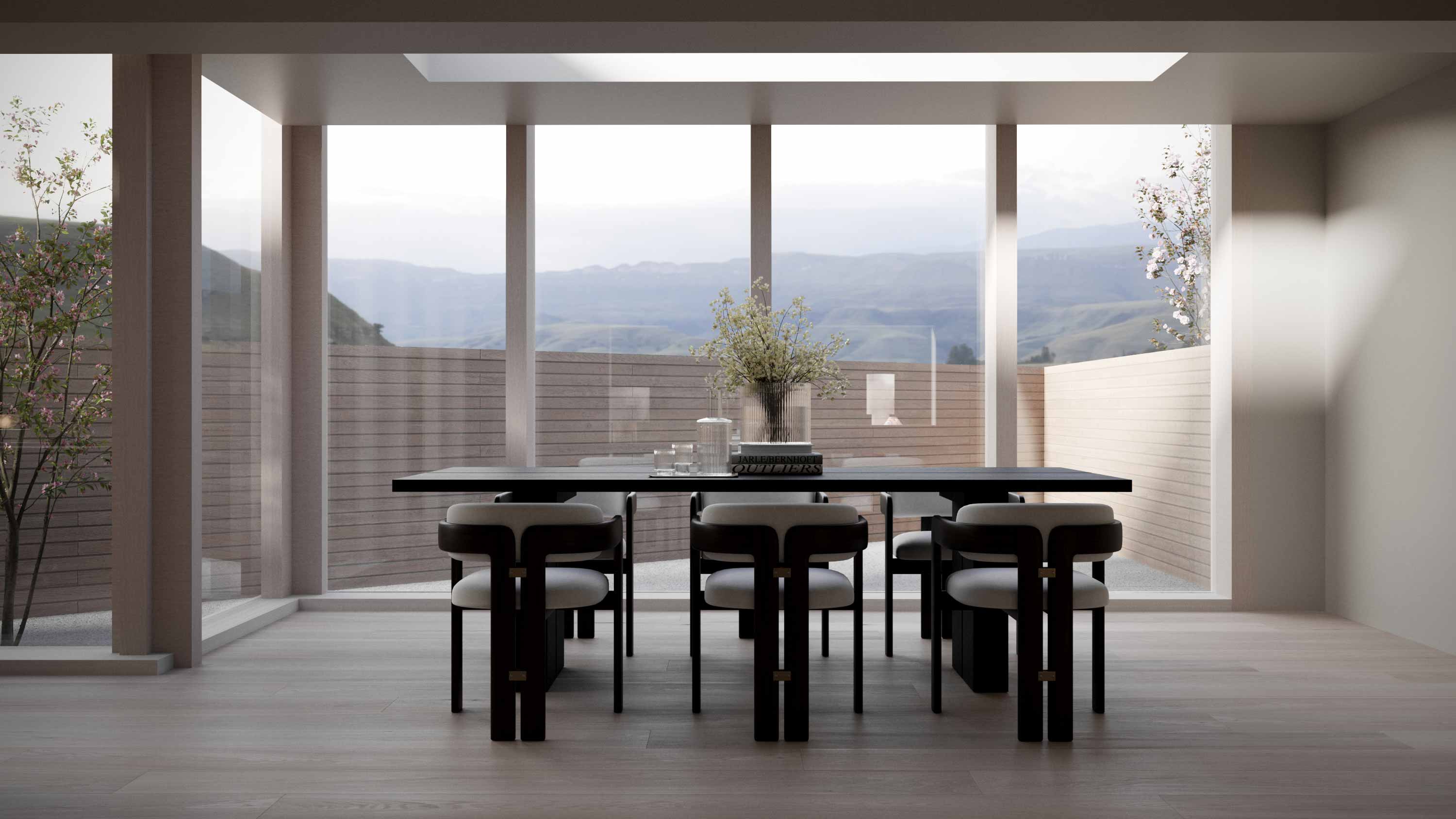 Planning Permission Services:  Listed Building Consent
(Listed Buildings Only)
We will also apply, at this point, for Listed Building Consent if required.  With our planning permission services, we support our clients in preparing the various plans and documentation required to apply for planning permission for a listed building or a building in a Conservation Area, including a site plan, location plan, heritage assessment and Design & Access statement.
Depending on the Grade of the listed building, there will, of course, be rules and regulations surrounding changes that can be made.  It is possible to make changes to a listed building, but the proposals must be thoughtful, sensitive and justified to be successful.  We document why development is necessary and how its context has been considered in developing the plans.
Distinctive period characteristics such as small rooms, tiles, stonework, low beams and original windows are often considered part of the building's original architectural character and therefore alterations usually are restricted. It's essential to understand these parameters as part of preparing design concepts for a heritage property.
In pursuing planning permission, as architects we closely collaborate with the local council's conservation officers throughout the design journey to obtain planning permission and listed building consent for exterior/interior repairs and alterations.
The conservation officers will consider plans, advise on appropriate materials and techniques and assess the progress and results of the project.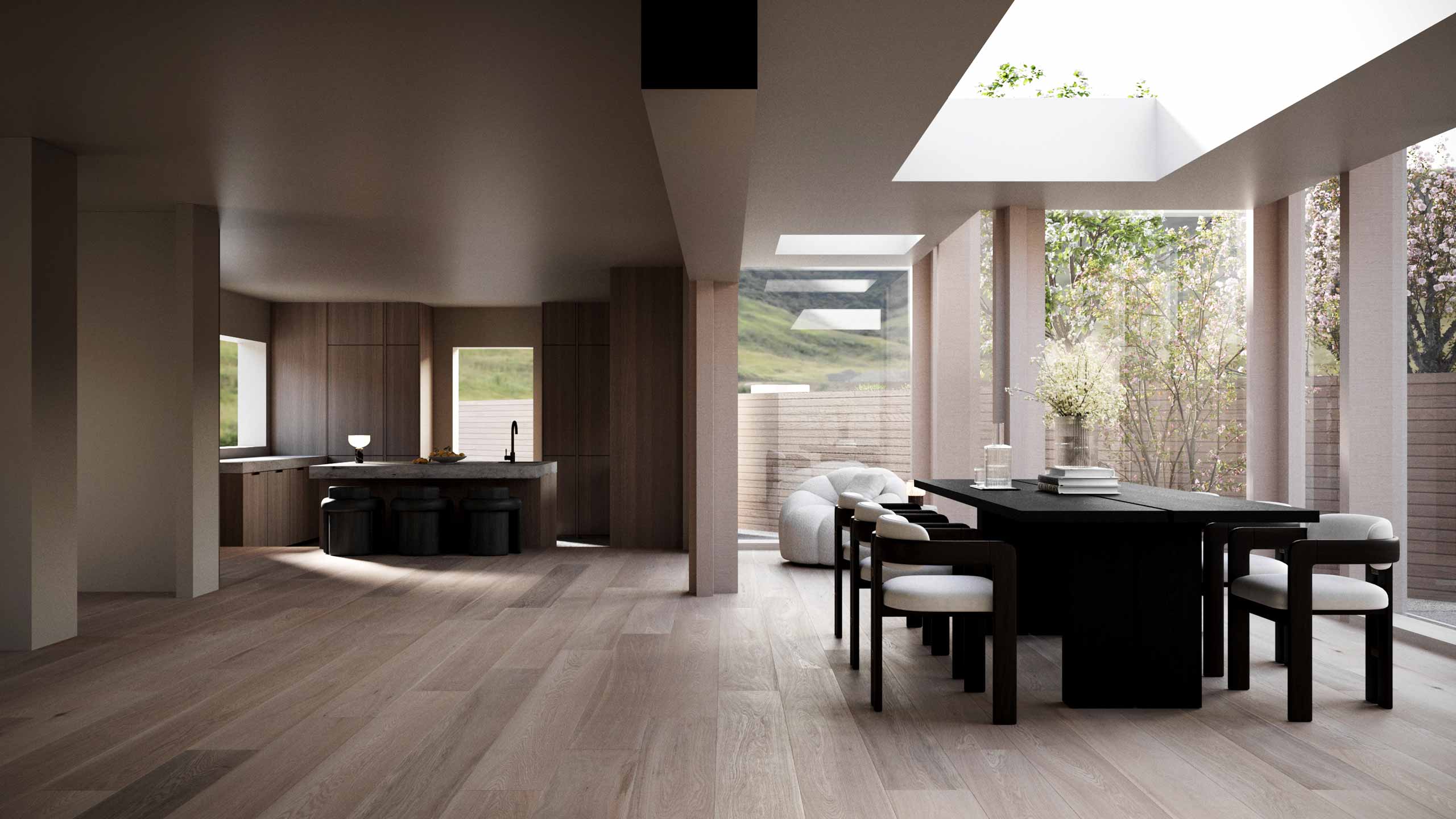 FAQs About Planning Permission
Finding an architect who is adept at offering planning permission services is top priority for many clients, for projects of all sizes and scopes.   Here are the answers to the questions clients frequently ask architects about planning permission.
What is planning permission? Why is planning permission required?
Obtaining planning permission involves the process of seeking approval from your local council for property development. Whether the intent is to make modest extensions under Permitted Development, or to embark on substantial alterations requiring Full Planning Permission, collaborating with an architect who offers planning permission services can go a long way to making the process go smoothly.
The scope of planning permission requirements encompasses various categories, making it crucial to understand which application suits the project from the outset. When initiating an application, the council typically requires a comprehensive set of drawings, encompassing floor plans, sections, elevations, and location plans. Then, the local council will evaluate the proposed project against the backdrop of planning policy, the local environment, and prior local case studies to determine its compliance.
Are there any projects that do not require planning permission?
Certain building projects can be carried out without the need for planning permission. These are referred to as "Permitted Development". Permitted Development rights allow property owners to make specific changes or extensions to their properties without going through the full planning permission process.
When moving forward with a project under Permitted Development rights, it's still advisable to consider obtaining a Lawful Development Certificate from the council. While this isn't strictly required, it can be helpful if the property is offered for sale in the future as it indicates that all building and improvement works conducted were legal.
Broadly speaking, the following is an overview of the types of building projects that may not require planning permission – but it does depend on the specifications and scope of the particular project.
Small Extensions: A home can sometimes be extended by a certain amount without planning permission. This typically includes rear extensions of a specific size and single-story extensions.
Loft Conversions: Converting a loft into living space is usually permitted, but there are restrictions on the volume and dimensions of the conversion.
Outbuildings: Small outbuildings such as garden sheds or garages may be constructed within certain size limits. However, they should not cover more than half of the garden area.
Conservatories: Small conservatories may be considered permitted development, but there are restrictions on size and height.
Roof Alterations: In some cases, a roof can be altered or extended without planning permission, such as when adding roof lights or dormer windows.
Porches: Building a porch may not require planning permission as long as it meets specific size and height criteria.
Solar Panels: Installing solar panels on a roof may be permitted development, but there are limitations on their projection above the roof's surface.
Satellite Dishes and Antennas: In most cases, a satellite dish and antenna can be installed without planning permission, provided it meets specific criteria.
Demolition: The demolition of some buildings may not require planning permission; however, the local planning authority may need to be notified.
Change of Use: Changing the use of a building may not require planning permission in some cases, depending on the specific change involved.
Again, the above are broad guidelines. It's crucial to remember that there can be regional variations and specific conditions regarding permitted development rights, and these can change over time. Also, some properties, such as listed buildings and those in conservation areas, may have additional restrictions. As your architects, planning permission is an area in which we'll provide you with specialised guidance on how to approach your particular project.
What are the types of planning permission?
Householder Applications
Householder Applications refer to a specific type of planning application that homeowners or property owners can submit for changes or developments that affect a single dwelling or house. Householder applications are designed for smaller-scale residential projects that do not significantly impact neighbouring properties or the local environment. These applications are governed by specific regulations and guidelines, separate from more extensive planning applications for larger developments. They are often applicable to architecturally-led designs making creative use of space or materials, such as wrap-around extensions (side-returns) and some single- or double-storey extensions and loft conversions. These applications are particularly common with residential buildings within conservation areas, and the requirements vary depending on the specific category.
Full Planning Applications
Full planning applications are very detailed and involved, and very common. This planning application is used for developments involving any alterations to the exterior of a flat, flat conversions, and most other projects that fall beyond the scope of Permitted Development. While full planning applications are very common, this type of application requires extensive research and documentation to justify the proposal, and particularly benefits from involving an architect with planning permission services.

Download Our Exclusive Planning Permission Guide To Learn More
Register your interest below and we'll send a copy direct to your email.
By signing up, you agree to stay in touch with Christopher David Design. Read more in our
Privacy Policy.
Get in Touch...
We can help bring your project to life. Please leave us a message with project details, and we'll contact you to schedule a free consultation.
Our Latest Projects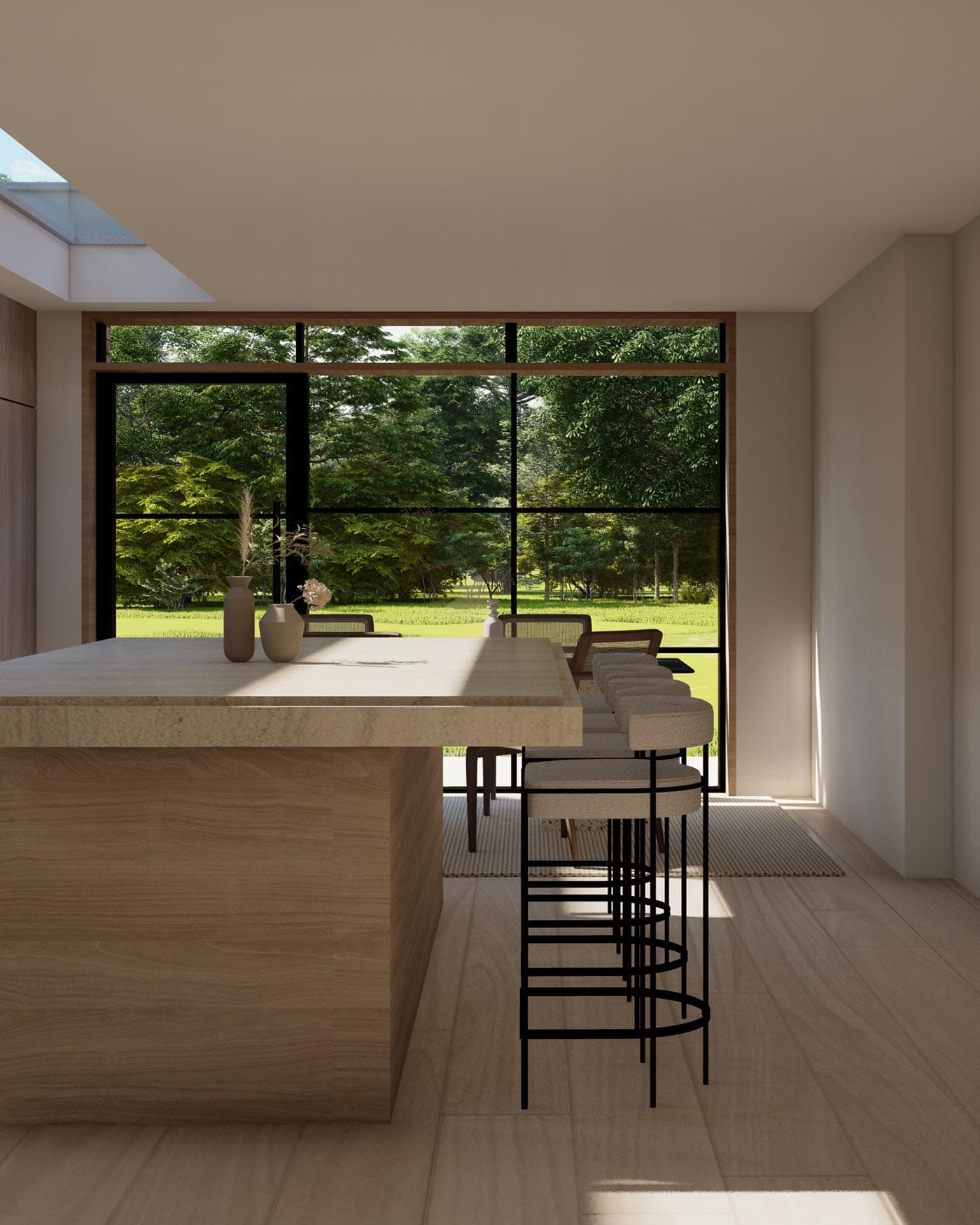 Situated in Godalming in Surrey, Croft Road involved the design of an extension to a town house, creating an open-plan living/kitchen dining area. Transforming the property included carrying out both architecture and interior design services creating a home suitable for a young growing family.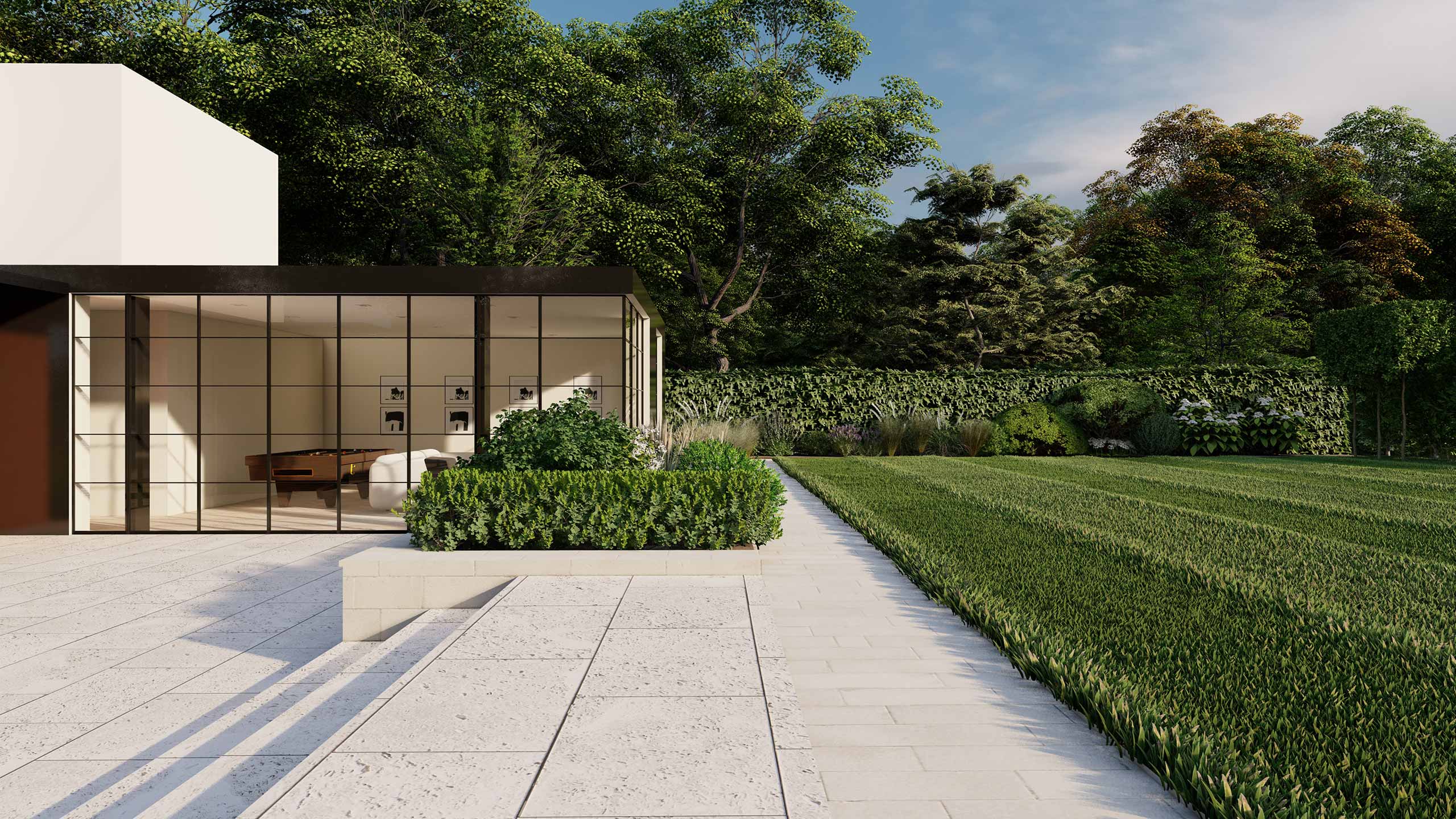 A light-filled renovation transforms this family-home in Putney with a rear and side extension creating a series of cohesive living spaces including a games and pool room, defined by full-height glazing looking out to the wide patio and garden views beyond.