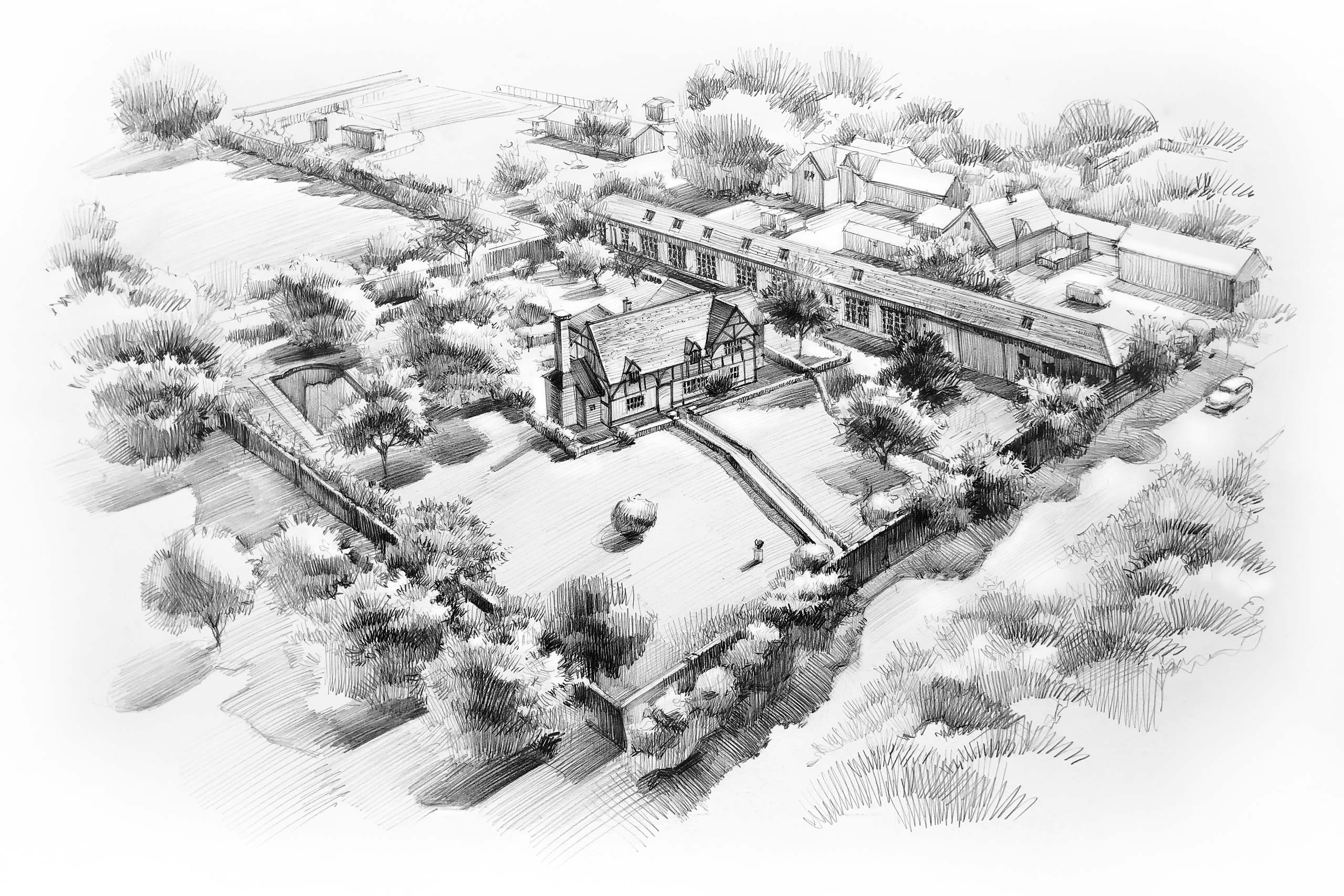 Architect Design Services for Luxury Residential Projects
Christopher David Designs is a multidisciplinary design studio specialising in Architecture, Interior and Landscape Design for luxury residential projects across London, Surrey and the Home Counties. With meticulous, turnkey project management, our highly personalised architectural design process allows us to create extraordinary homes for the most discerning clients.
We envision the homes we design with a comprehensive perspective of the complete context. In an ideal living environment, the three core design elements of a project are intertwined — the architecture with the interior, the landscape with the architecture, the interior with the landscape. The result of engaging Christopher David Design for complete design services is a completely harmonious and connected home that flows elegantly and intuitively and is entirely unique to the client.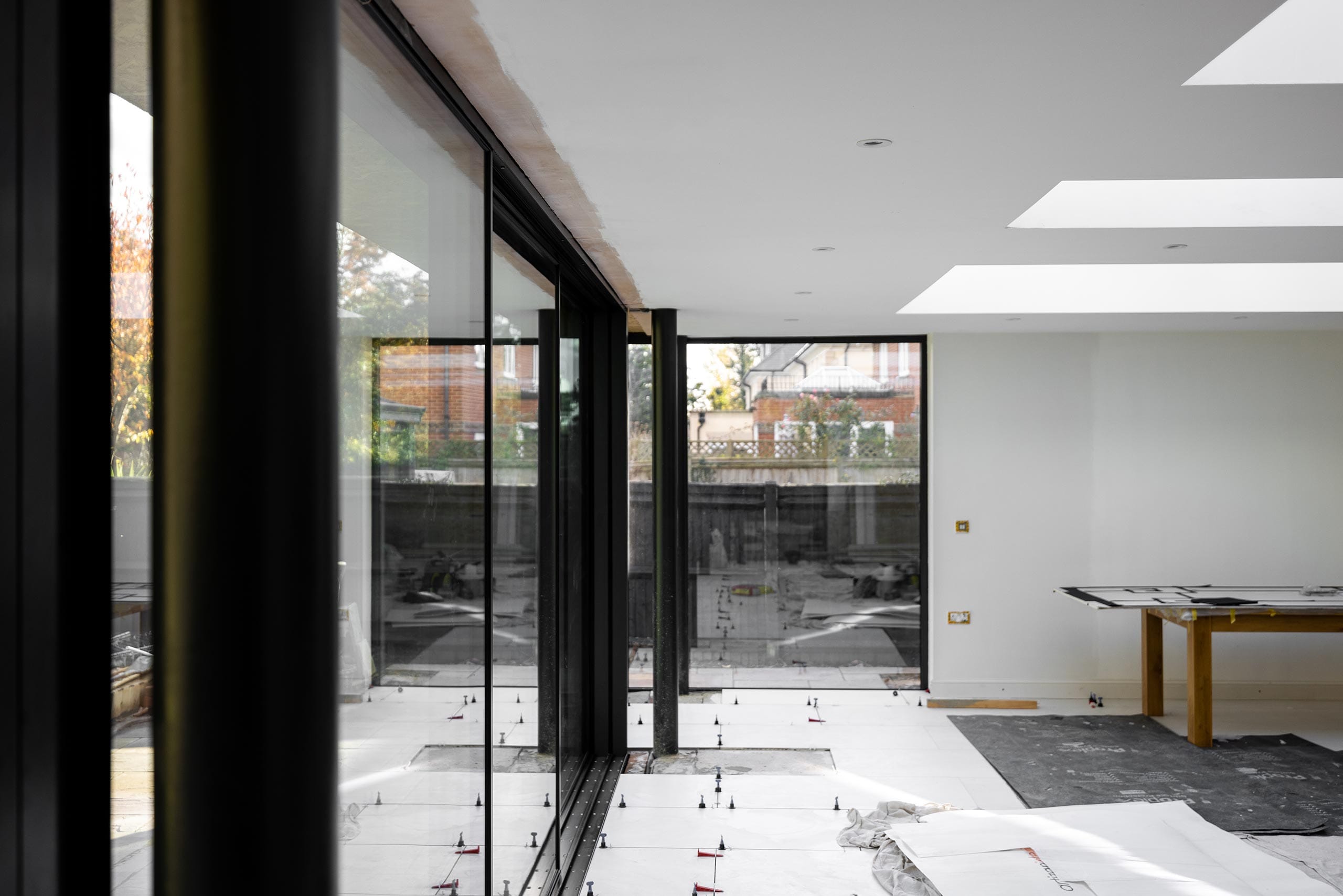 Our Studio
As a studio specialising in residential architecture services, creating homes that serve as a backdrop for exceptional lives is at the heart of what we do.
The team at Christopher David Design features a wealth of expertise and experience across the disciplines of architecture, interior design, landscape design and project management – everything needed to bring to life an inspired vision that accommodates the client's needs, tastes and aspirations.
We take great care and pride in our craft, from the first lines drawn to the final finishes installed. This turnkey service encompasses all stages of the design and build process, from concept and planning to sourcing, site management and delivery. Our project management expertise enhances the client experience and ensures the design vision is interpreted as intended.
As architects, we've developed our comprehensive services over the years by working with the best designers, artists, and craftspeople in the industry. These accomplished tradespersons deliver exquisite workmanship and exceptional results. They work with the highest-quality materials, using the most innovative techniques as well as cherished traditional methods that have stood the test of time. Our strong relationships with local contractors, trades and suppliers ensure our projects are built and fitted to the highest quality.
Our Bespoke Design Approach
The experienced team at Christopher David Design approach each brief with the benefit of deep expertise and intuitive vision. Our studio's signature, in-depth interview process allows us to thoroughly explore each client's needs, preferences and lifestyle, expertly establishing a personalised vision for their home.
This comprehensive, personalised approach captures every detail: enhancing the existing merits of a space, embracing its historical and environmental context, and envisioning a design that encompasses the homeowner's needs and tastes, preferences and plans.
The deep level of understanding we aim for in our client relationships helps establish a thoughtful, creative vision – which will carry the project through from scope and concept sketches, to design and planning, to implementation and completion.
Our Ethos
Well-designed spaces can move, touch, and transform. Bespoke residential architecture elevates everyday life to an art form, and our creative process celebrates that.
All our projects start on the drawing board, finding endless inspiration in blending a fresh, creative perspective with the time-tested techniques of the oldest masters of the craft.
Whilst we fully embrace the potential of technology to enhance the design process, we believe that the architecture of a home is first and foremost an art form. We always begin designing with traditional visualisation – first sketching concepts by hand, in keeping with the tactile, artistic origins of our craft.
Exploring and testing multiple ideas and designs in this way – before the development of those concepts – allows us to deliver the very best schemes to meet the brief. By listening, implementing, and documenting the design process we create a collaborative environment between our studio andclients. Building this relationship in the early stages of a project creates a solid foundation for the construction phase and an enjoyable experience overall.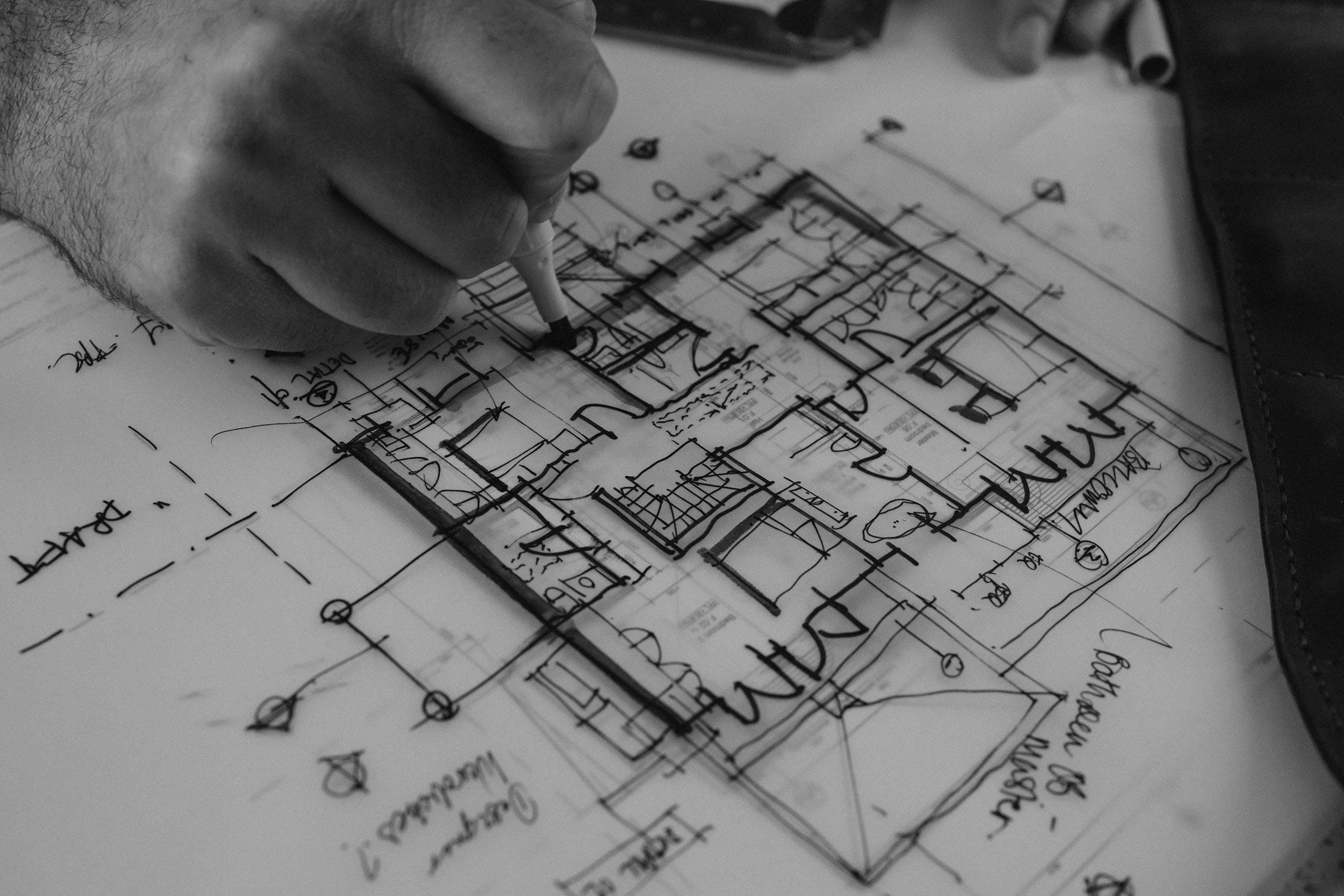 Christopher David
We strive to provide a collaborative and tailored approach to each project, bringing together an experienced team of designers, architects, and builders to ensure the highest quality of workmanship.
Get in Touch...
We can help bring your project to life. Please leave us a message with project details, and we'll contact you to schedule a free consultation.