Modern Residential Architects for London & Beyond
Christopher David Design is a London-based design studio consisting of modern residential architects, interior designers and landscape designers that create luxurious homes in London and throughout the UK and Europe. Our accomplished multidisciplinary team strives to offer our clients the best modern architectural design services, designing beautiful new-build houses and offering a contemporary approach to listed properties, barn conversions, luxury renovations and extensions.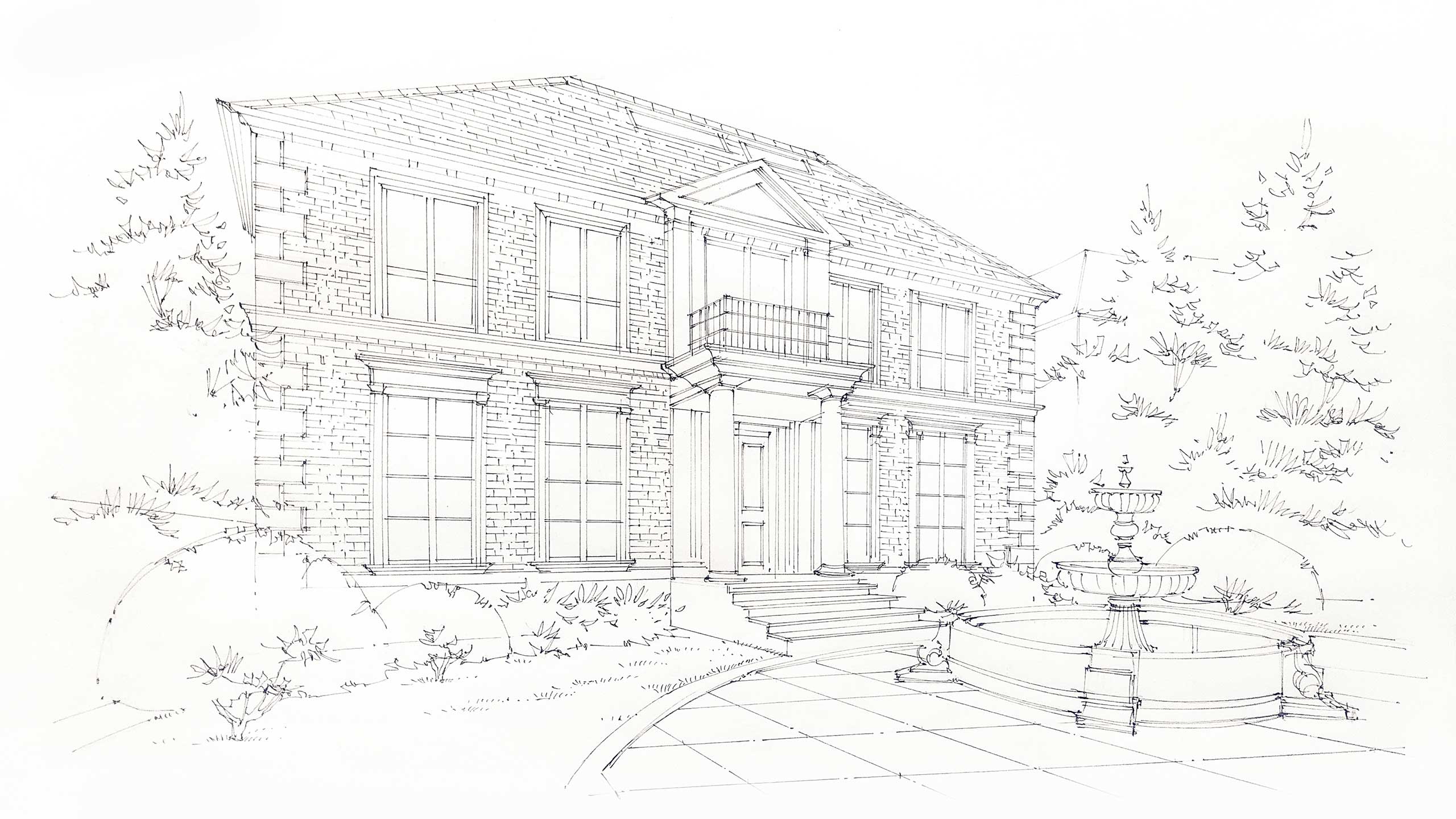 The Stages of your project…
Because we truly listen to and connect with our clients, the homes we create deeply resonate, inspire and reflect each client's individuality – at the same time weaving in relevant elements of contemporary form, modern sustainability practices, and innovative technology.
Bespoke Approach To Contemporary Architecture
A Christopher David Design, we offer bespoke design services for luxurious homes that serve as a backdrop for well-lived lives. We've cultivated a team of the best contemporary architects in Surrey to meet the needs and exceed the expectations of discerning, design-conscious homeowners. Our modern approach to design is deeply rooted in the individual connection we develop with our clients.
Each residential environment we create perfectly caters to the client's vision, whether it's an imaginative expansion of a beloved urban home or an inspired approach to a spacious, nature-centric country retreat.
We initiate each project with thoughtful conversations, delving into the homeowner's preferences and desires, aspirations and requirements. By sincerely engaging with each client, we build strong, meaningful relationships. These efforts are ultimately and consistently the key to our portfolio of successful projects.
In a contemporary home that's truly luxurious, every detail matters. For our work as architects and designers, this is the best perspective as it inspires us to connect with our clients on a profound level. It drives us to explore every aspect of their requirements – meticulous customisation that allows for authentic expression and immense satisfaction with the realisation of each project. Through this process, we create spaces that are a true reflection of the client's unique character, style and personality.
Contemporary Design, Time-Honoured Philosophy
At Christopher David Design, we believe that the most compelling contemporary architecture comes from applying time-honoured principles with a fresh, modern perspective.
With a firm grounding in the rich history of architecture as an artisan discipline, we create innovative, inspired answers to the contemporary dreams and aspirations of our clients. Fusing the most current techniques and mediums with the cues from the oldest masters of the craft, the homes we design reflect a harmonious fusion of the best of both influences.
Our creative process is designed to bring back the lost art of architecture in a way that enhances modern lifestyles. And we further fuel our creative capacity by drawing inspiration and design elements from diverse creative disciplines, from fashion and furniture, to graphics and illustration, to textiles, technology and fine art.
This signature approach creates richly layered, beautiful homes – balancing the tangible and the tactile with the elements of space, light and proportion to elevate everyday life to an art form. Our commitment to craft, innovation and creative thinking drives everything we do.
Individual Approach For Ideal Results
As contemporary residential architects, crafting homes that beautifully reflect each client's needs, tastes and desires is at the heart of what we do.
Luxurious contemporary homes require a balance of imagination and practicality; with our refined creative process, we consistently deliver results that exceed our clients' best expectations. Modern residential architecture elevates the everyday to an art form – balancing aesthetics and function for living environments that are not only elegant, but inviting.
For each and every project, we invest in thorough research, studying local surroundings, architectural history, spatial relationships, relevant materials, natural light progressions, and more. The result is contemporary residential architecture that seamlessly blends time-honoured craftsmanship with innovative design concepts, for captivating spaces that perfectly reflect each homeowner's desired outcomes.
Specialist Services For Contemporary Design
We are dedicated to crafting exquisite homes with connection at their core. Our contemporary architectural designs blend aesthetics with practicality, unify the interior environment and exterior context of the home, and support an ideal lifestyle by enhancing clients' experience of their daily life.
To achieve this, the team at Christopher David Design feature a wealth of expertise and experience across the disciplines of architecture, interior design, landscape design and project management. Our creative process celebrates the beauty of contemporary architectural design in its synergy of surroundings, skill and resources.
With comprehensive capabilities across the scope of residential architecture – and the right local knowledge and contacts to support them – we can meet the needs of the most discerning homeowners across London, throughout the UK, and in Europe.
Explore our service offerings: New Builds, Barn Conversions, Basement Conversions, Country Homes/Estates, Listed Buildings, Renovations, House Extensions, Interior Design, Landscape Design.
Turnkey Experience For A Satisfying Design Journey
We believe that a contemporary home is a sanctuary—a place that is both expressive of authentic self, and concretely and conceptually comfortable.
To achieve this, our exacting project management expertise is evident through all stages of the process. From concept to completion – until settled and comfortable in their new home, and even beyond – clients truly enjoy the design journey.
We meticulously envision and execute to the most exacting standards, collaborating with a trusted network of artisans, tradespeople and craftspeople to deliver a richly layered, harmonious home. We liaise directly with builders, trades and other consultants, expecting the unexpected and ensuring that the creative vision is interpreted as intended.
Our aim is to create a residence that resonates, through a seamless process with exceptional results.
Get in Touch...
We can help bring your project to life. Please leave us a message with project details, and we'll contact you to schedule a free consultation.
Our Latest Projects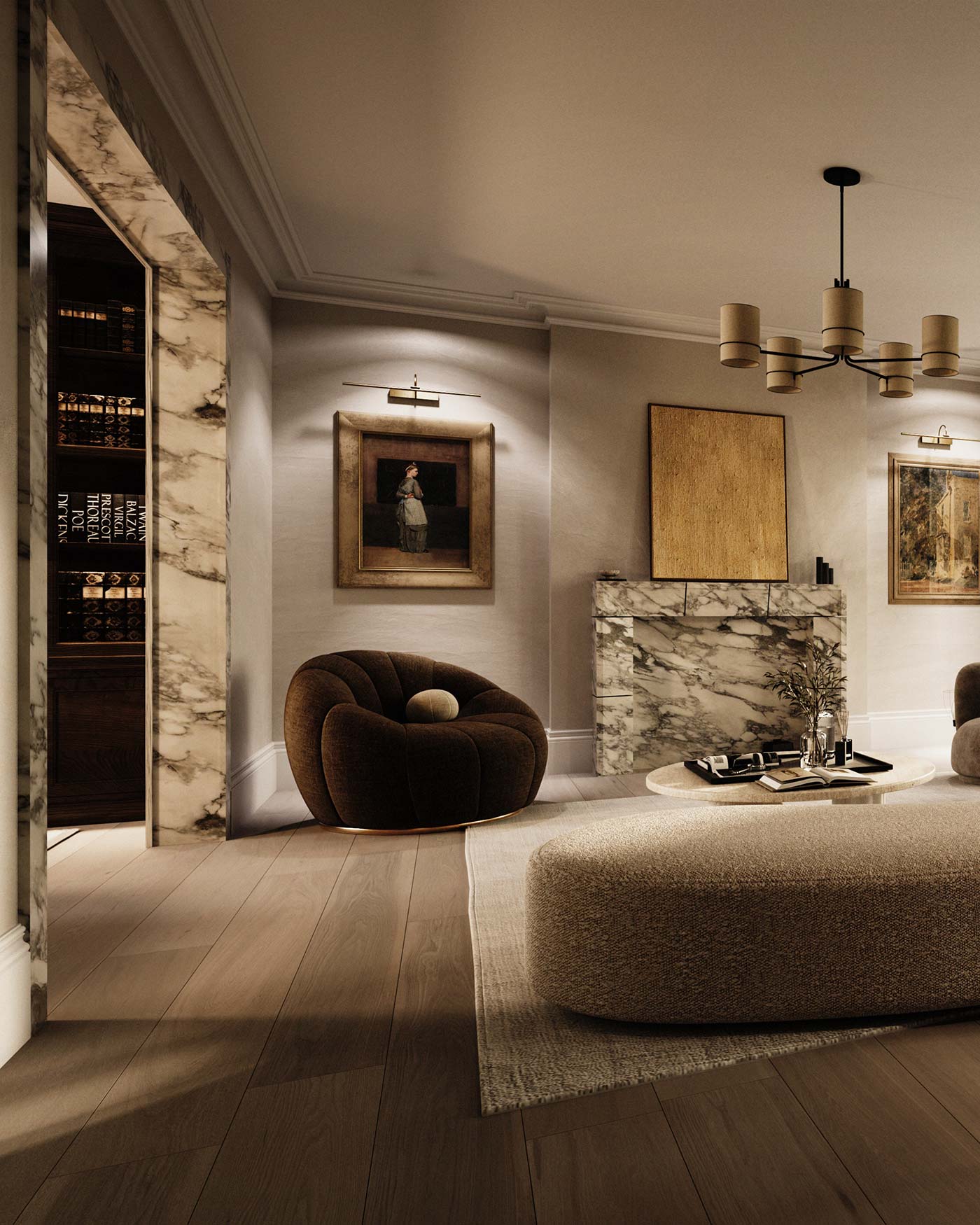 Carrying out both architecture and interior design services, Boscobel Place underwent an extensive renovation that balances a contemporary design with the traditional features of a period mews property in Belgravia.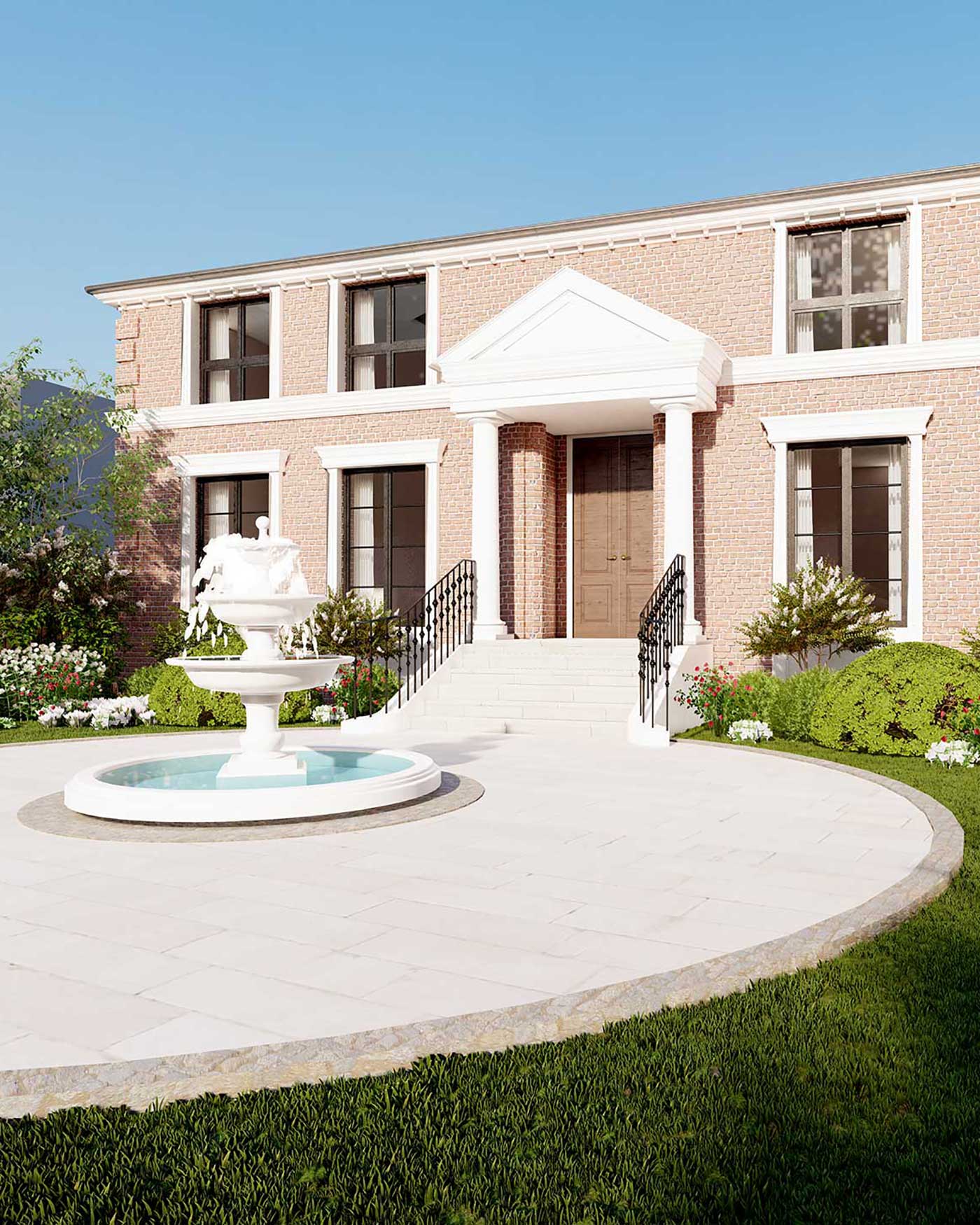 An all-encompassing project, providing architecture, interior and landscape design alongside on-site project management for a new-build property in Wraysbury, Staines.